Employment at The Laurels of New London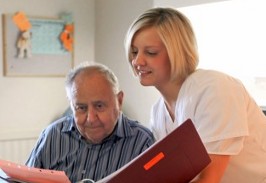 If you are committed to providing the highest level of care and services to our guests and community, consider a position at The Laurels of New London.
Commitment and compassion are what drives our team to work every day to exceed the expectations of our guests. At The Laurels of New London, we strive to create an environment of respect, compassion, and belonging for everyone.
Our caring and compassionate associates will tell you they love the satisfaction of working to pursue The Laurel Way, our standard for ensuring respect and compassion for our guests, and dignity and purpose for our associates.
We are always accepting applications for a wide range of nursing, food preparation, housekeeping and clerical positions. Come join our community of caregivers. For more information:
Fill out our online employment application.

Please contact the facility directly for available job opportunities and to join our team.

If you have questions about employment with The Laurels of New London please feel free to use our online form.