Attending Physicians at The Laurels of New London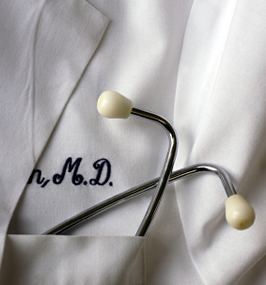 The Laurels of New London is very pleased that many surgeons and attending physicians follow their patients at our facility.
If your physician does not have admitting privileges, our Medical Director or other attending physician will be happy to oversee your care while you are staying with us. If you have any questions regarding your physician coverage, please don't hesitate to contact us at (419) 929-1563. We can assist you to ensure that you will have physician coverage.
The current list of attending physicians at The Laurels of New London includes, but is not limited to, the following:
Jeffrey Harwood, MD, Medical Director
Dr. Harwood graduated from the University of Toledo College of Medicine in 1986. He has been practicing for 30 years specializing in family medicine and is the current Medical Director for The Laurels of New London. Besides running his own practice in New London, Ohio (New London Family Practice), he also rounds at Fisher Titus Medical Center and is the Huron County Coroner.
Jennifer Allsop, MD
Dr. Allsop is a board certified family physician that holds her Doctor of Osteopathic Medicine and BSLA certifications. She currently rounds at The Laurels of New London and is affiliated with NOMS Healthcare through Norwalk Family Practice in Norwalk, Ohio.